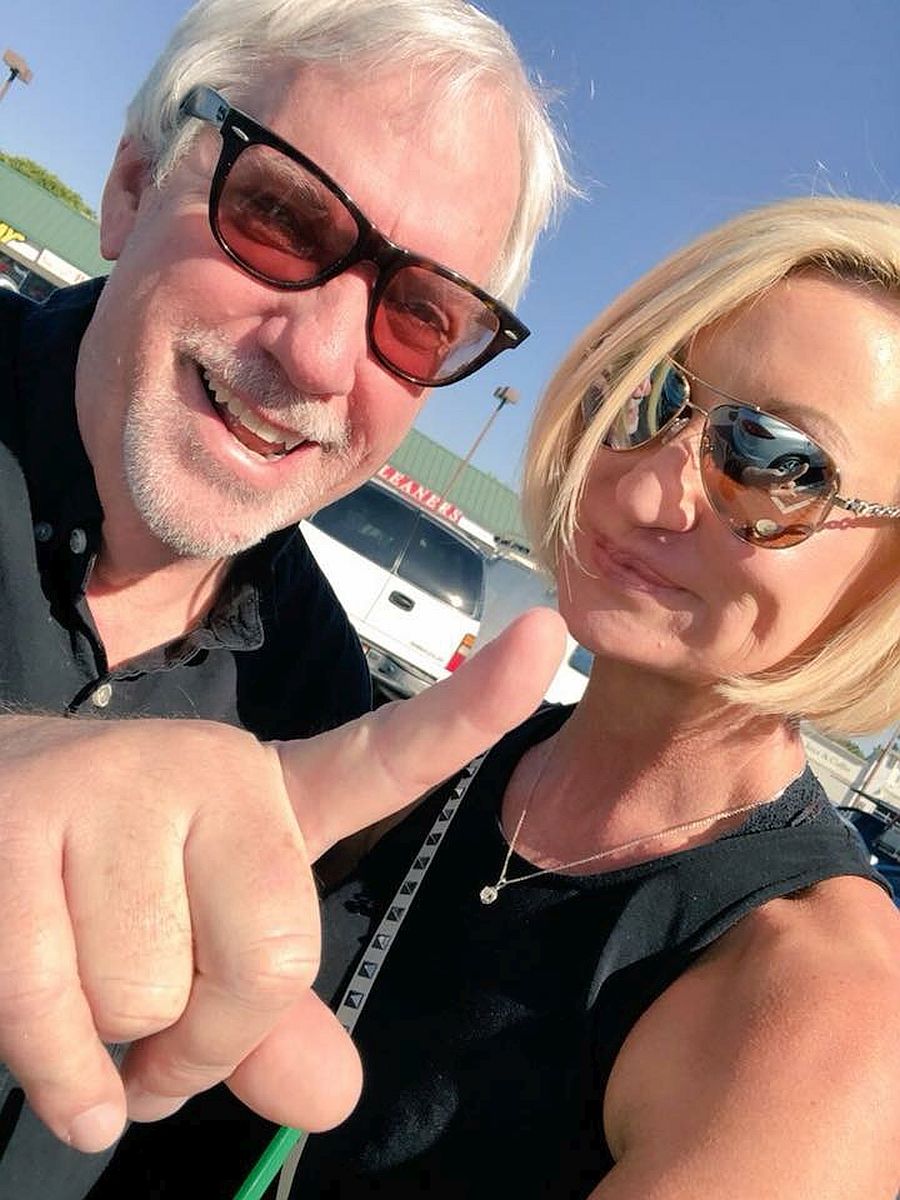 Another fun podcast - Jennifer and I started off by talking about the process - how she helps law enforcement on a pro bono basis, and will be teaching a class soon in the process (details on her webpage JenniferShaffer.com). She has two workshops - one that covers how to help law enforcement, and the second is for people who want to be part of the group that does.  I've attended in the past, and it's well worth the effort,  if only to understand the process.
Then we celebrated a bit of Luana's birthday - and she insisted I stop mentioning her age (as she was adamant about forgetting it while she was on the planet.)  Funny how she can still get me to laugh about it, although she's been off planet since 1996.
We asked if she had anyone on her VIP list (hence the title of our 3 books "Backstage Pass to the Flipside" because one of our classmates reported that "she's the one in charge of who gets to speak to us.)
Bill Paxton popped up and dusted himself off as if he'd been waiting to speak up. Funny guy Bill. He knew I had been speaking about him last week, and wanted to throw a curve ball in my recollection of how we met, and what it was like for the both of us back then. 
It was interesting to chat with Bill about golf - I knew he directed a film "The Greatest Game Ever Played" written by Mark Frost, directed by Bill. He mentions two things that I looked up - one is that he played a celebrity tournament and did badly, and the other that he is currently playing with a golfing icon.  In the former, I found that his father John (whom he mentions in this) actually was in a club with the great Ben Hogan, and reportedly Bill met Hogan when he was young.  I think Bill was either referring to Ouimet, the golfer he made a film about, or the late great Ben Hogan (Jennifer describes his outfit.)  It's the kind of detail I didn't know, Jennifer couldn't have known - so she wasn't "reading my mind" - but was answering directly from Billy.
Then, out of nowhere, someone elbowed Bill out of his seat - Bill said it was willingly, but Senator McCain wanted to weigh in on recent political events. And while during the election he took a particularly dim view of the former resident of 1600 PA Ave, his advice this time was to "bind up the nation's wounds" citing Abe Lincoln's ability to do so under more trying circumstances.
I was surprised, but not startled, as certainly he was a man of humor and integrity - and was clearly pointing down the middle of the road for the nation to consider healing. All I can say is it is another unusual podcast, this being our 61st.